From casual to serious hunter, we've got what you need.
For hunters, there's nothing quite as frustrating as a scope that needs to be dialed in after every other shot. The one moment it's on-target, and the next moment you're shooting so far off that you begin to question your vision. Hunting rifle scopes have a certain reputation that it needs to live up to.
There are many who hunt wildlife with open sights. These people mainly hunt big game such as elephant or buffalos under the African sun. They typically shoot with .458s or .500s.
However, for those who hunt all sizes of game with a caliber capable of taking down a variety of wildlife animals, using a scope is extremely beneficial. It allows you to shoot from further than 25 yards and also allows you to keep a safe distance from your prey, especially when stalking.
Below we have a list of scopes that are made for any hunter, whether you hunt casually or are a professional hunter, we believe that these scopes will do what you need it to do.
Swarovski Z8i

The image quality when looking through Z8i is next to none — it's on a level of its own. The reticle on this Swarovski scope has an orange glow in color, is illuminated and non-flaring. This makes the reticle perfect for both low or bright light conditions. The on/off switch is vertically placed.
The Z8i allows you to have four different presets at various distances. This handy feature makes it a rather versatile scope for hunting, especially when you don't know how far your prey is going to be from you at any given moment.
Nightforce ATACR F1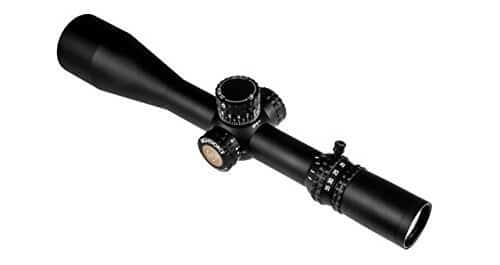 The only scope on our list to come close to the Swarovski with regards to picture quality and resolution.
The size of this scope is also worth noting. Some hunters aren't comfortable having something so big mounted onto their hunting rifles. On the other hand, there are hunters who enjoy hunting from long distances. If that's you, then this one to consider.
The ATACR F1 has a practical reticle, a clear image, and high visibility, making it an ideal long-range scope. However, its performance in low-light conditions and bad weather is a bit on the negative side of things.
Don't let that put you off, though. This scope is an excellent choice for the long-distance hunter.
Vanguard Endeavor RS IV


The RS IV could be considered a great scope for the rough hunter. It doesn't perform particularly well where its reticle, picture quality, and mounting space are concerned. However, its performance in the robust department is something of note.
It performs especially well with weather resistance, resolution, and repeatability. It's a solid scope that performs superbly as an allrounder. The RS IV can meet your expectations for distance-shooting as overall quality.
Vortex Viper PST Gen II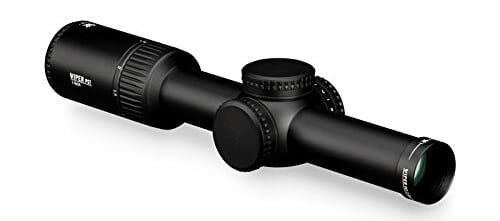 The Viper PST has lockable turrets and a reticle that has a lot to offer in the field visibility. Along with a highly visible reticle, it is also practical for use.
This isn't a scope that you would want to use during low-light conditions. However, the versatility of this scope is to be noted. It can be used on a hunting rifle or on an AR.
Leica Magnus i

Leica is known for produces scopes with impeccable image quality, and the Magnus i is no exception.
This scope is more for the traditional hunter than the technical one. It has no parallax adjustment or zero stop, and should preferably not be used as a long-range only option. It comes with a ballistic reticle with an illuminated dot.
Zeiss Conquest V6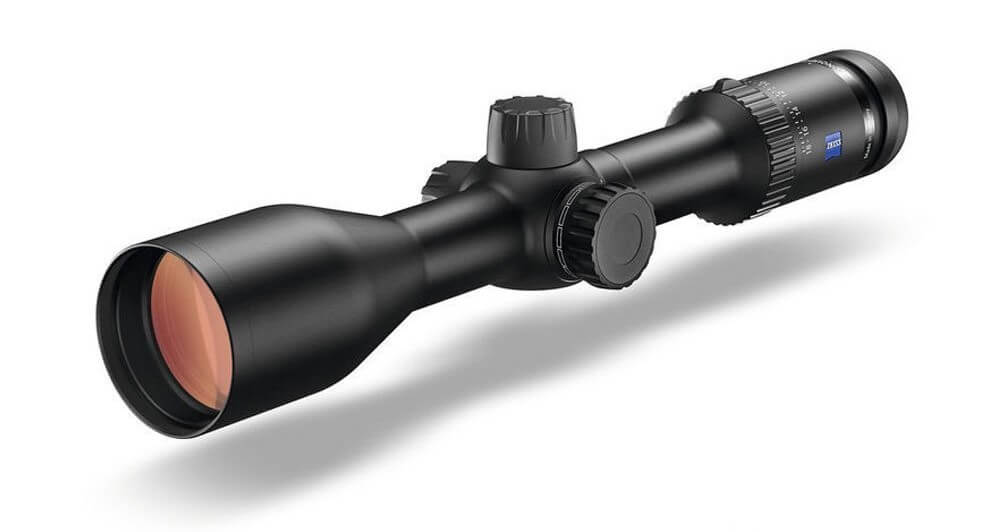 Out of all the scopes on this list, the Conquest V6 performs the best in low-light conditions, making it a fine hunting scope.
It has 6x zoom but the parallax knob has no range indicator, making it a bit difficult to use. The turrets are also unable to lock. However, the quality of its build makes it a dandy hunting scope.
Leupold VX-5HD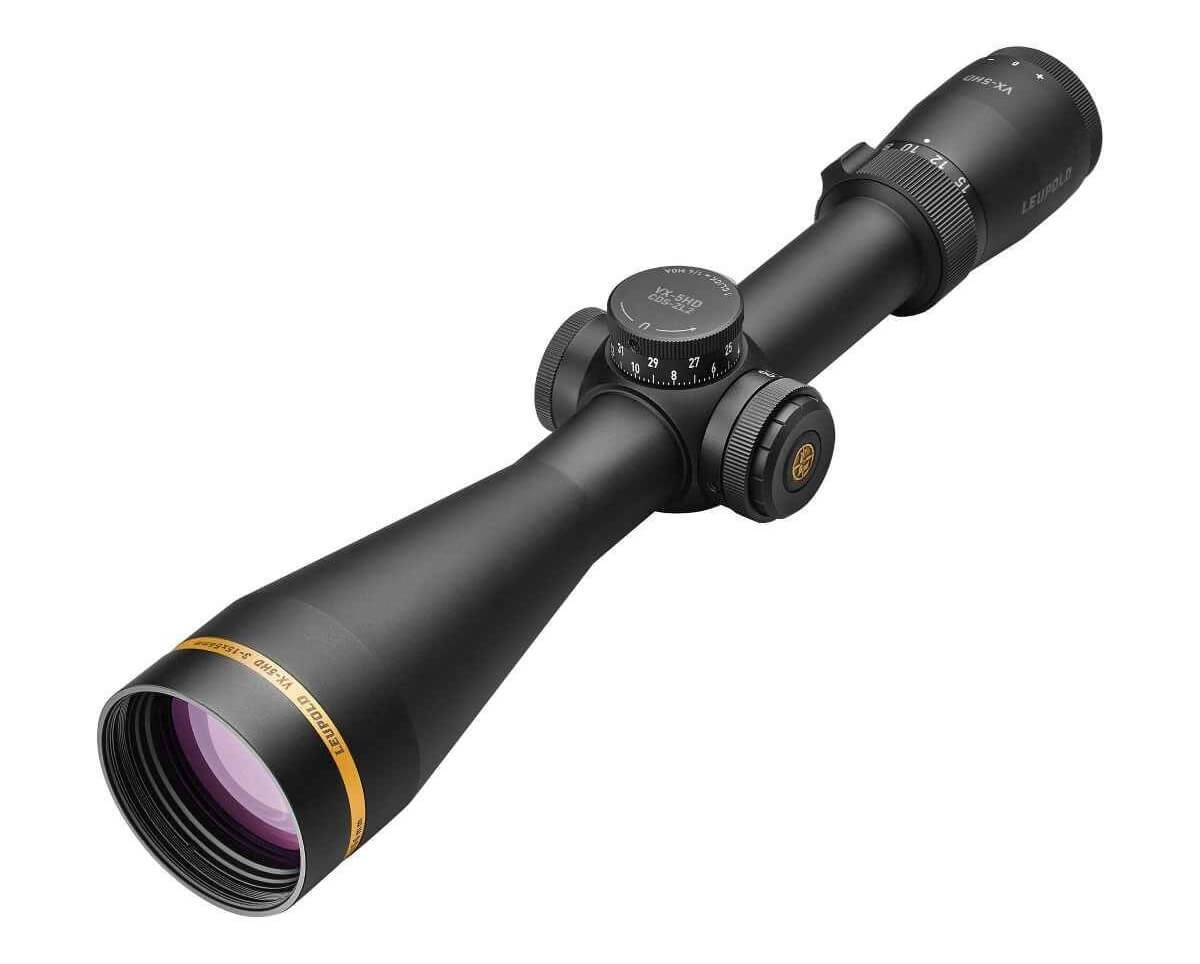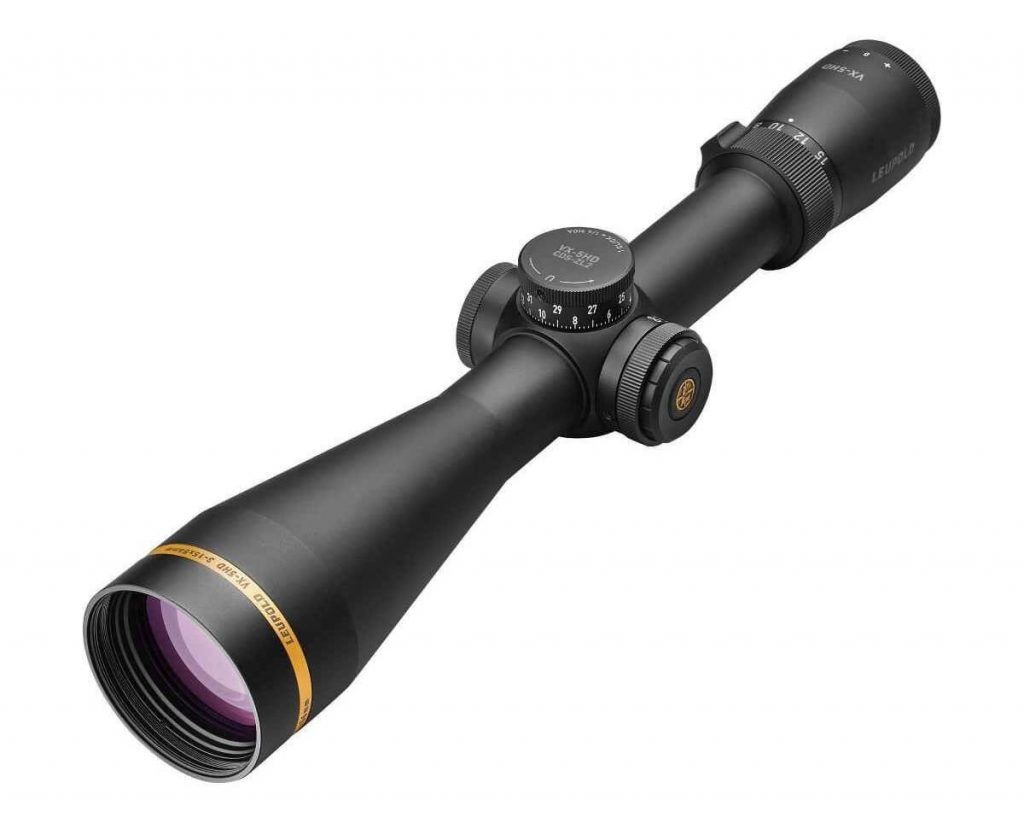 This scope is a long-range hunter's delight — it has everything you need to shoot your target from afar. The VX-5HD has five reticles to choose from, has a zero stop and lockable turrets that keep track of the number of revolutions, has an MOA-based custom dial system which allows you to order a turret that is specifically calibrated to your ammo.
You could basically shoot as far as you're able to. The image quality on this scope is outstanding and performs well in all sorts of weather conditions.
Burris Veracity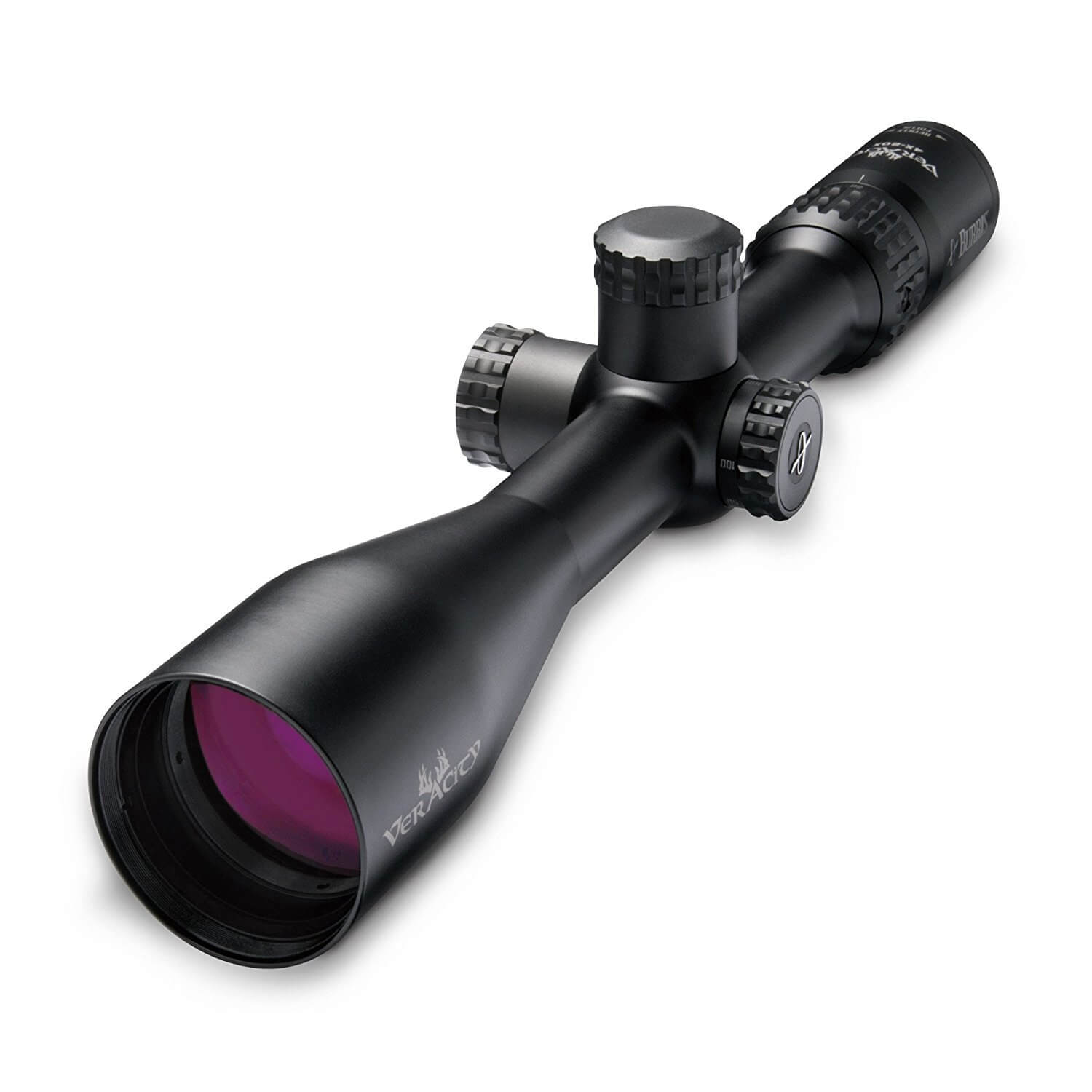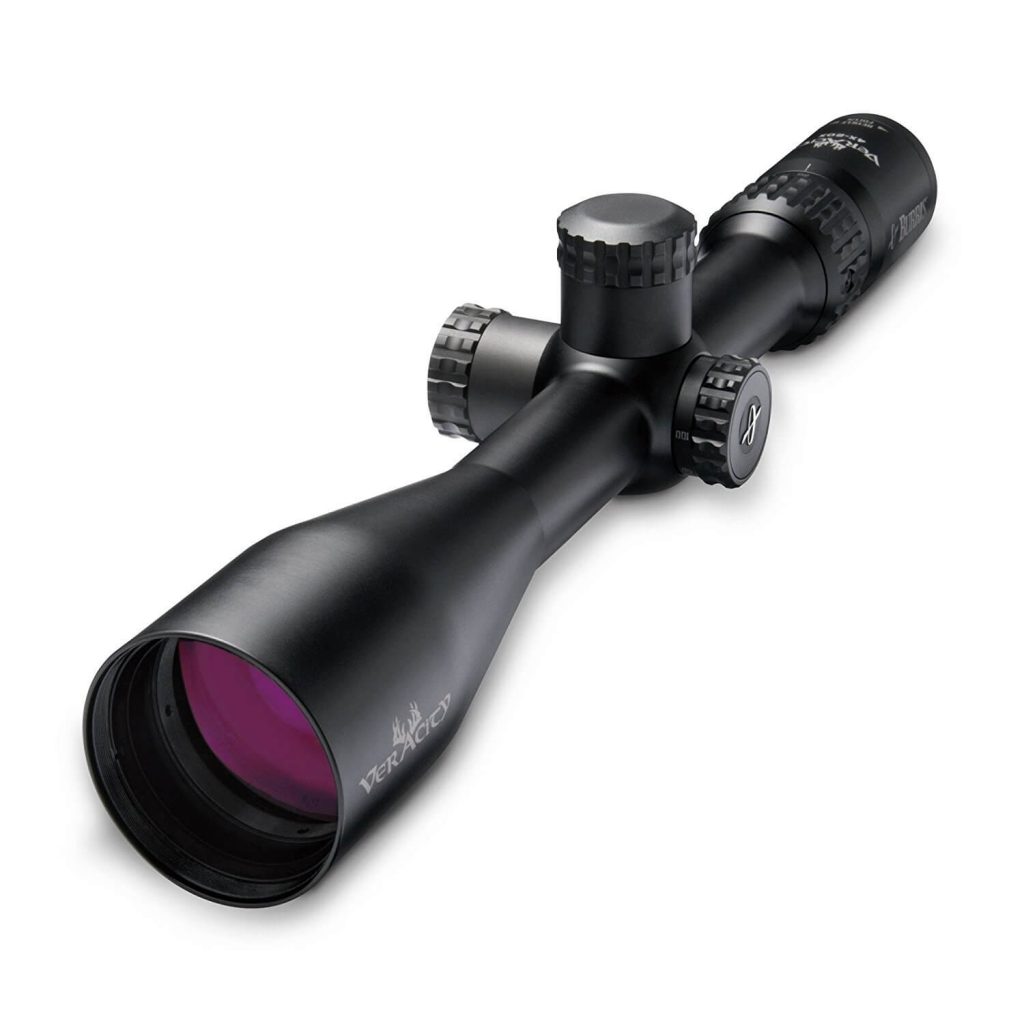 The Veracity performs really well under low-light conditions and also has a zero stop and a parallax adjustment. Its resolution isn't the greatest and is probably what brings its rating down a bit. Don't misunderstand, this scope still does everything you need it to do but just not as well as the other top performers on this list.
Nikon X1000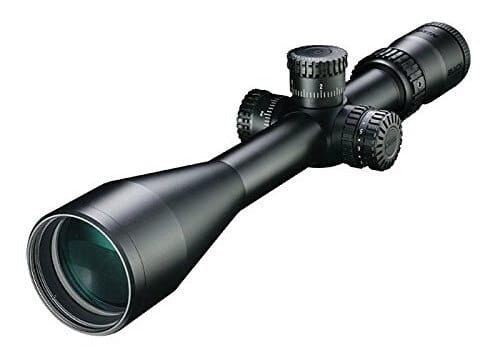 The X1000 is a great performer all around. It does well under low-light conditions and has a good image quality.
It serves well as a long-range scope, easily hitting targets at 1000 yards. There are many who praise the image quality on the Nikon and how clear its glass is. This company is known for producing top-notch cameras, and with such clear glass and image quality, its no wonder they are able to produce great rifle scopes.
Bushnell Engage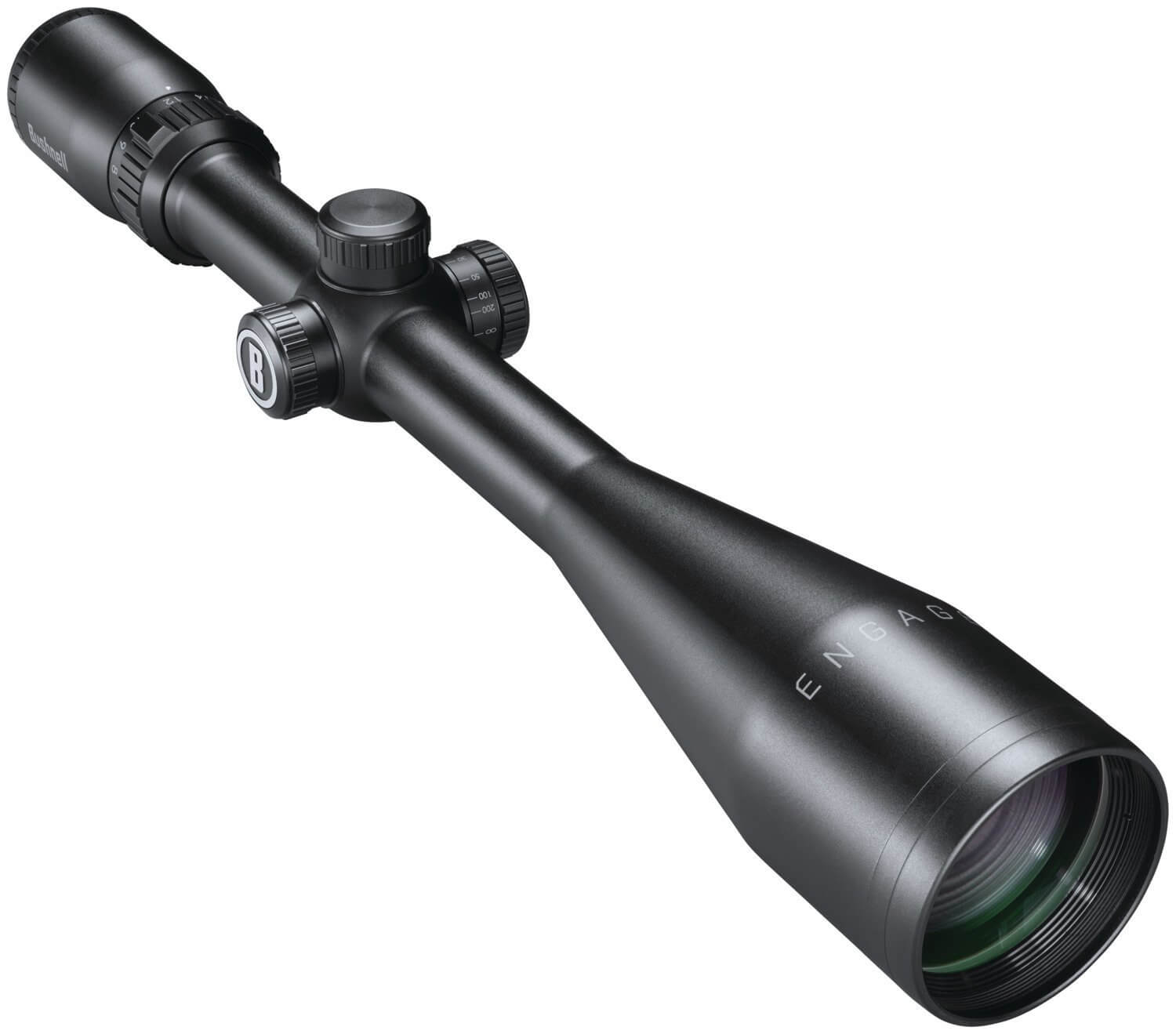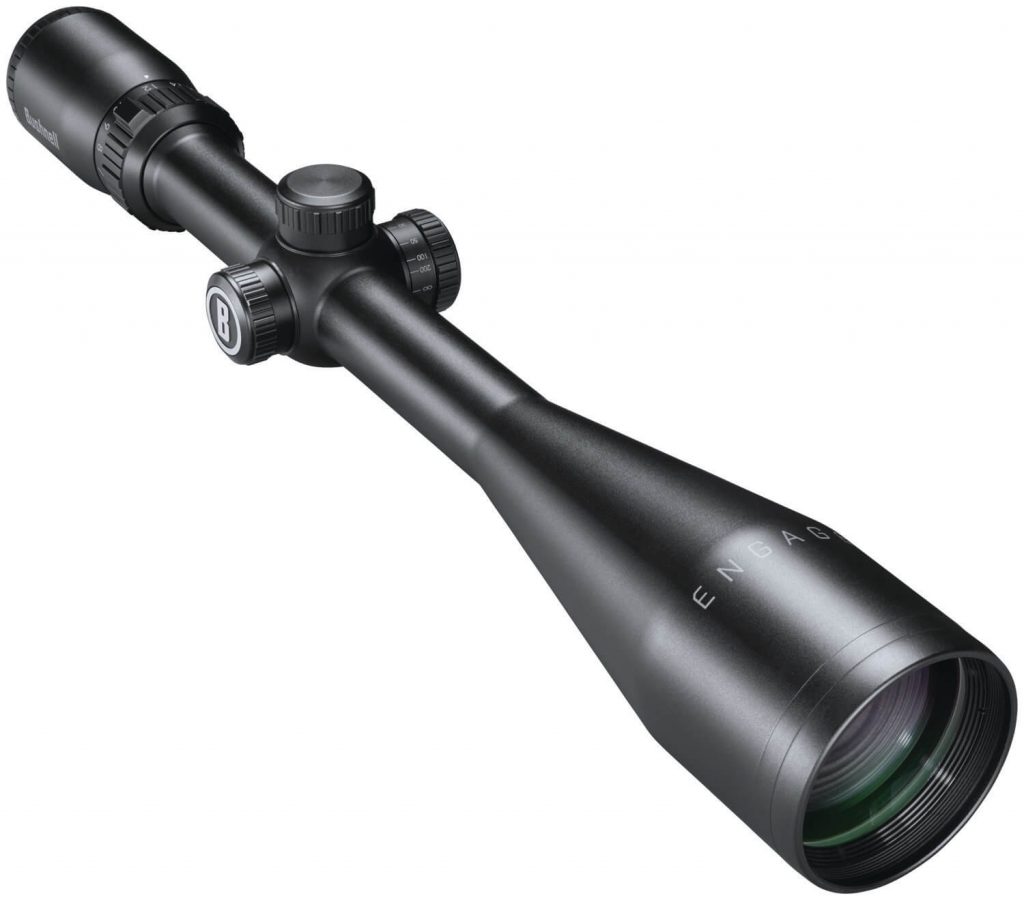 The Bushnell comes with all the bells and whistles that you'd expect of a long-range scope. It has a parallax dial, locking turrets, and an MOA reticle.
It's designed for the distance hunter who likes to take long shots. Despite all of this goodness, the reticle is a little thin — something that a few hunters would find annoying. Regardless, this scope does well in overall performance and has a good price tag too.
Conclusion
Choosing a scope for your hunting rifle may be a little challenging with all the great options available. We hope that by reading this article, you were able to come to a conclusion that will benefit you and the time you spend in the field.